DMG MORI Ultrasonic 20 linear 5-Axis-Champion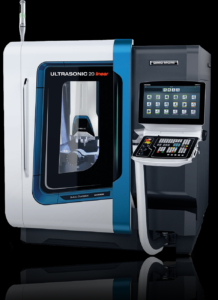 Compact, precise machine for process reliability with > 2 g acceleration and spindle speeds up to 60,000 rpm.
X axis travel – 200 mm
Y-axis travel – 220 mm
Z-axis travel – 280 mm
Table load – 15 kg
Table diameter – 250 mm
Vision Engineering DRV-Z1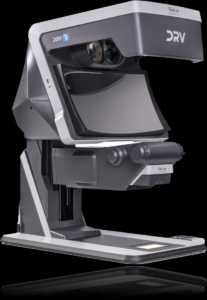 Vision Engineering DRV-Z1 is a completely new solution in manual optical inspection. The stereoscopic 3D digital image is projected onto the concave mirror in real time with excellent depth of field.
DRV-Z1 works in full HD resolution and has a zoom that allows you to enlarge the image in the range of 6 – 186x.
The perfectly reproduced depth of field supports all operations that the user will perform on the component board. Ergonomic placement of adjustment knobs in the DRV-Z1 microscope, extremely simple operation, and a user-friendly working position are only a few advantages of the device.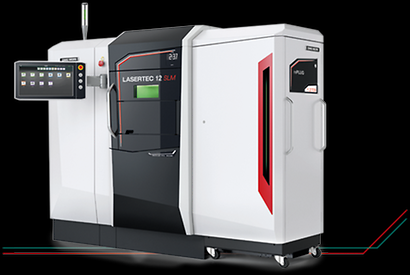 The latest SLM machine from DMG MORI. It has a highly precise laser focal length of 35 µm. The use of additional filters, significantly improving the gas flow and changing the system of removing dirty and feeding clean powder allows you to achieve the perfect quality of manufactured elements. Thanks to the rePLUG system, material can be changed quickly and safely. Like Realizer SLM 100 and DMG MORI SLM 125, this machine has a working area of 125mm x 125mm, allowing you to place about 140 points in one cycle.
Drukarka 3D ProJet MJP 2500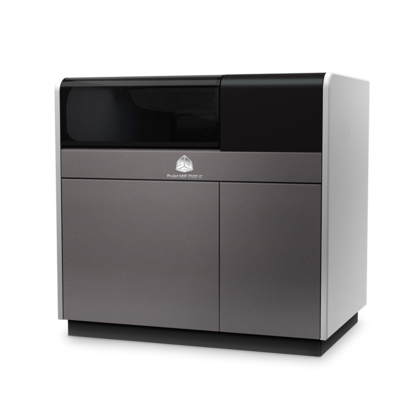 ProJet® MJP 2500 Series is a combination of professional quality, affordable price and small size. The printer allows for precise printing of high-quality models with high durability and flexibility.
The latest ProJet® MJP 2500 Series 3D printer.




Precise and accurate 3D models made of hard plastic or with elastomer.




The highest quality, accuracy and smooth surface of 3D models are a great advantage of all ProJet printers.




Maximum efficiency and functionality, automatic 3D printing process, the most modern software and modern design of the device are the advantages of 3D printers from 3D Systems.

New materials with the addition of elastomers allow the printing of flexible models with a smooth surface without visible layers of the applied material, the colorless material is also new.
ARBURG ALLROUNDER 470E GOLDEN ELECTRIC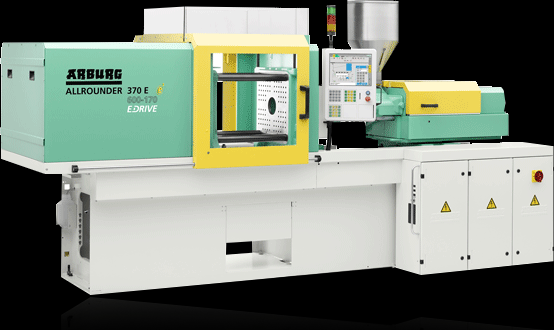 A modern injection molding machine designed for the production of plastic elements.
Innovative drive technology makes injection molding machines with clamping forces in the range of 350 to 6500 kN reliable and economical. Repeatability and part quality due to backlash-free, direct-acting lead screw.
Thanks to the liquid-cooled servo drive, the injection molding machine has a low emission level.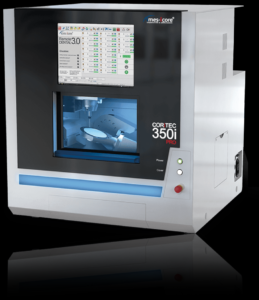 It is a 5-axis dental milling machine created from scratch for machining materials such as zircon and PMMA as well as hard metal, CoCr and Titanium alloys.
The integrated wet processing system also enables the grinding of glass ceramics. The fully automatic tool magazine holds 20 pieces of tools necessary to process a full range of materials.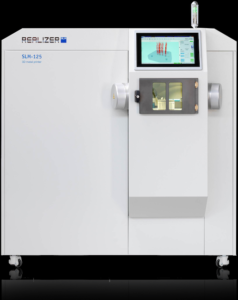 The DMG MORI REALIZER SLM 100 is an industrial 3D printer. It uses the 3D Selective Laser Melting (SLM) printing technology. SLM technology melts metal powders with a powerful laser beam. After creating a solid metal layer, the plate containing the 3D print is lowered and powder is applied on top. Laser sintering is restarted for the new layer. Layer by layer, the object plots in 3D until complete.
DMG MORI REALIZER SLM 125
The newer generation of the Realizer SLM. It allows you to quickly print the structure of crowns, bridges and skeletal dentures made of cobalt-chrome alloys while maintaining 100% passivity and tightness. This is the first SLM machine that has an integrated powder sieving system.